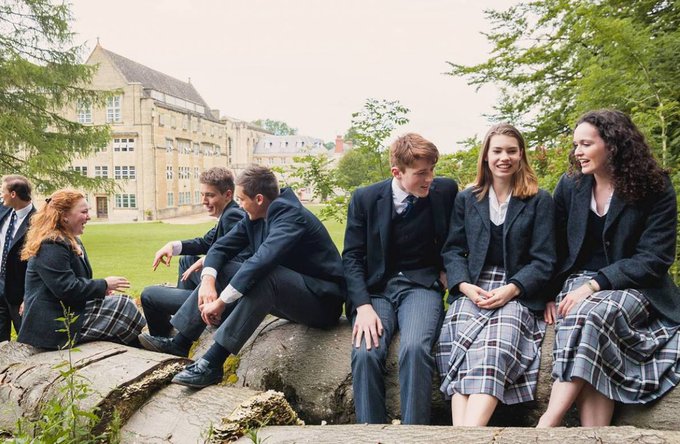 The education system in the UK
British education takes place in 5 stages:
Primary school (preschool education) - from 1 to 5 years;

Primary school - primary school) - from 5 to 11 years;

Secondary school-general education school) - from 11 to 16 years;

Additional education (post-secondary education) - from 16 to 18 years;

Higher education (higher education) - from the age of 18.
Each stage implies its own characteristics. At the end, exams are held to confirm that the program is fully mastered.
How much does it cost to study in schools in England
You can study in UK schools for free (tuition is paid by the state) and for a fee (privately). Every Englishman from 5 to 18 years of age has the right to free education, as stipulated by law. Foreigners (of the same age) can study for free if their parents permanently reside in England. The rest of the foreign citizens will have to pay for studying in the UK, prices start from quite affordable for studying in small private schools, and end with Oxford courses.
Primary school education is not mandatory and lasts about 4 years. This time is aimed at developing the creative potential of children. Children develop a team spirit by creating joint projects. Thanks to constant interaction, speech improves.
Two years before the end of secondary school, when students turn 14, the subjects of their choice are added to the main classes. This process is called GCSE (The General Certificate of Secondary Education - a program of preparation for obtaining a certificate of secondary education).
Completion of training is confirmed by an exam. According to its results, the student is issued a certificate with a gradation of points from A * to G. A high final score makes it possible to continue studying at the best colleges in the country.
Additional education is also called the national British program of preparation for admission to university. During these 2 years, students receive a secondary or basic level professional qualification. According to the results of the exams for completing additional education, an A-Level diploma is issued (points from A * to G), on the basis of which the applicant is enrolled in the university.
Traditionally, in Britain, private schools are considered more prestigious. 7% of British children study in private schools, 15% of students are foreigners.
Famous private English language schools and prices for studying in them:
King's School Rochester is located 50 km from London. Students here show the highest academic results in the country. The annual course costs £ 20,580 for primary school and £ 29,580 for final grades.

Wycliffe College is focused on the individual development of the child: sports, drawing, dancing, etc. The cost of the school year is 18,000 pounds for primary and secondary levels, 31,500 pounds for senior classes.

Fyling Hall School is a small school with only 12 students. A year of study in the middle classes costs 19,340 pounds, in the upper classes-21,570 pounds.
Prices for studying at an English school for foreigners
You can start studying at a British school from the age of 7. The earlier the child starts studying, the faster he will adapt to an unusual environment. Studying in England, the cost of which varies from 2,000 to 12,000 British pounds per semester during the school period, will give the child a good start for further education.
The most expensive schools in the UK are Eton College (specialization-general subjects) and Hurtwood House (focused on the field of art). A year of study costs 38,581 pounds. The lowest amount for studying at King Edward's School (a mixed-type school) is only 9875 pounds per year.
A form of education at a boarding school is provided for foreign citizens to receive education. Children live in rooms from 1 to 5 people. In this case, the school takes over the management of study and leisure.
Children can also live in host families, which are strictly selected according to the observance of suitable conditions. A good option would be to participate in an exchange program, which you can get into for free, provided you have sufficient knowledge of English and excellent academic performance.