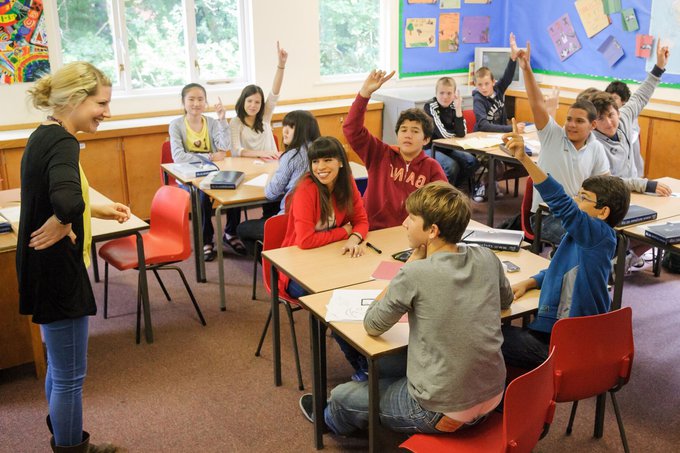 Language courses in UK
English is one of the most widely spoken languages ​​in the world. Speaking English, you can study at the best universities in the world, read original books and watch films without translation, build a career anywhere in the world and feel confident when traveling abroad. English courses abroad will help you quickly learn the language, understand its intricacies and overcome the language barrier. And the best choice would be English courses in the homeland of classical British education. While studying in the UK, you can temporarily feel like a student at a prestigious boarding school or university with a century of history and see if this country is suitable for you for further study and life. In addition, where else, if not in England, it will be possible to master the classic British pronunciation. Language schools in the UK are a great opportunity to learn English in the homeland of Shakespeare and Dickens, Sherlock Holmes and Winnie the Pooh. Many programs are taught on the basis of private boarding schools located in the buildings of ancient abbeys and castles, reminiscent of the Harry Potter films. Here, traditions are combined with modernity - the curriculum includes not only English lessons, but also excursions, sports and entertainment events, so that each student receives excellent knowledge, a lot of positive emotions and makes new friends from different parts of the world. The UK offers many opportunities for learning English. Here you can improve your general English in a private boarding school, take exam preparation courses in language schools, or even study individually with a teacher while living at his home.
Leading English schools in England
There are many language schools in the UK that offer programs ranging from spoken English to exam preparation and English for business. Language schools have developed courses for children, students and adults - there is a suitable program for everyone, taking into account the level of knowledge, wishes for location, format of study and type of residence.
Academic summer
Language center with programs for international and British students. For young students, a general education course is conducted, for adolescents - courses of preparation for admission to the best universities in the country, including Oxford and Cambridge.
Etherton Education
The school's academic courses are designed for international students who plan to enroll in British boarding schools. After the main lessons, the guys go on excursions, put on plays and take part in other activities with British students.
Bucksmore Education
The school with 35 years of history conducts summer language camps and English courses. In addition to basic lessons, children attend cultural, sports, entertainment events and excursions.
OISE
The International Language Center offers intensive English training programs. Classes are held in small groups of 4-8 people.