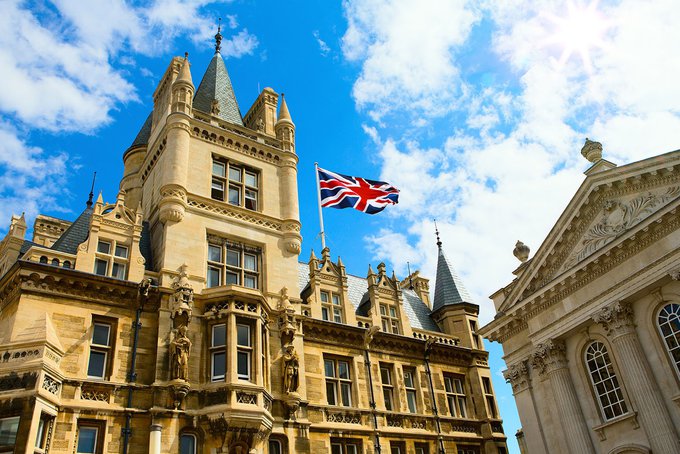 British universities and colleges occupy leading positions in the rankings of world educational institutions, but the cost of education in the UK is also high. 
Step #1: Choosing a university
Choosing a university is one of the most important and most responsible tasks for every applicant. Be realistic, analyze your knowledge and experience and choose wisely, study the market and go on an excursion. The better you know the university by the time of admission, the higher your chances of becoming a student.
Ask yourself three questions: who do I want to become, what city do I want to study in, and what can this particular university give me. 
The choice of a city should depend on two factors: your benefit from 2-3 years of permanent life in it and your personal comfort.
Future students of business directions will suit life in a huge densely populated London.
Students of scientific specialties can be more helped by life in a quiet student Cambridge, where they will be able to conduct a full-fledged research. When you have decided on the place and the program you have decided on.
What else can the university give us? Some universities specialize in strong internships, others can give strong connections in a professional environment, the strength of the third is an excellent academic base and well-equipped laboratories.
Step #2: Passing the language exam
When applying to any university in the UK, you will be asked to confirm your knowledge of English. The best way to do this is to pass IELTS UKVI.
The exam itself consists of 4 parts: Listening, Writing, Speaking and Reading and is one of the most comprehensive English language exams in the world. The exam scale varies from 0.0 to 9.0.
Universities in the UK require a minimum of 5.5 for admission to the Foundation preparatory course, at least 6.0 for bachelor's degree, and at least 7.0 for master's degree. It is quite difficult to pass IELTS for such impressive results and requires at least six months or a year of preparation before submitting documents to universities.
Step #3: Motivation Letter
A motivation letter is your opportunity to convince the university in writing that they need you as a student. It is very important to use an academic language when writing it. The higher your vocabulary, the better you look in the eyes of the admissions committee.
In the structure of the letter, be sure to specify: the specialty and the university you decided to enroll in and why you chose them, as well as your life experience and qualifications. Discover your potential and explain in the letter why you are suitable as a student for the chosen program.
Use the motivation letter to answer the main question of the university – "Why should we, the representatives of the university, believe that you are at our academic, research level and represent the" salt of applicants?".
The specifics of the training goal will help you with this, for example: "I plan to do research in such-and-such an area or" I want to continue working on such-and-such a project." This distinguishes you from those who only dream of "learning". 
Here are some tips:
Write about your projects, publications, goals, specific plans, research results, tactics for achieving tasks - but everything is extremely closely related to the chosen specialty.
Analyze and find out why you need a diploma and where the degree will lead you in the future and reflect this in the letter.
Make sure that you have already drawn a life plan for the next 5 years and, most importantly, have reflected it in detail and colorfully.
Do not forget that your plans must coincide with the plans of the university for the fields of research!
Step #4: Recommendations
To enter the university, you will need at least two recommendations from teachers and / or employers. As a standard, they are written in a free style and sent to the university with a seal and signature. The most serious universities, however, are asked to fill out recommendations in a strictly established style. Requirements for recommendations can always be found on the university's website.
If you are applying for a master's degree not in your specialty, try to get at least one recommendation from your place of work (or another place that can confirm your qualifications for studying in the program you have chosen).
Step #5: Resume
The last step in preparing documents for submission to the university will be writing a resume. As always, the main thing here is to present yourself from the most favorable side. In addition to previous academic achievements and work experience, specify your strong personal qualities that will be of interest to the university.
Your achievements are sports, hobbies, whatever. The main thing is that you have a favorite thing and you always achieve results, no matter what you take on. 
Step #6: Interview
Not all universities ask for an interview when accepting students, but you need to be ready for it in any case. An interview is a meeting of the admissions committee with a potential student via Skype or directly at the university.
It is important to remember here that you are already being seriously considered, otherwise you would never have reached such a serious step. The task of the interview is to check the seriousness of your intentions and the level of English.
Our advice: before a face-to-face or remote meeting with a representative of the university, repeat the rules of the English language and write down some phrases in advance about your motivation to study at the chosen university. 
If you chose the UK when choosing a country for higher education, you have several options to fulfill your dream: counting on self-financing or at the expense of financial support from your family, and you can apply for grants and scholarships for training, which can cover from 30% to 100% of tuition costs.