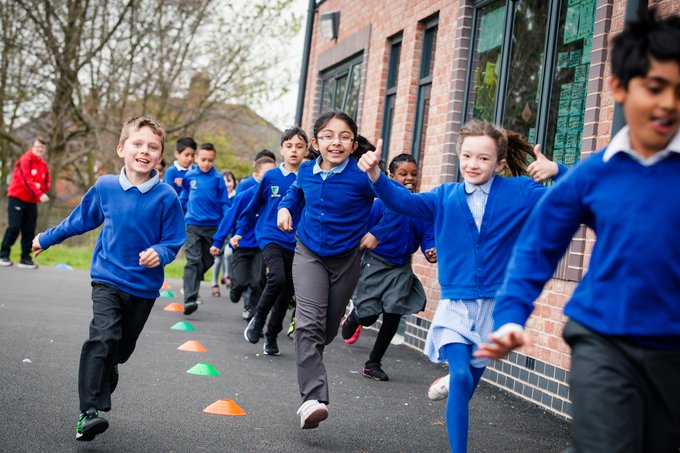 What is a free school?
How do free schools differ from standard primary schools? How do they act and what do they teach? If you are thinking of sending your child to a free school or just want to learn more about him, here is a quick guide for parent
Free schools are a new type of school that groups of people, such as parents, teachers, charities or religious groups, can apply to open in their area. Although these are public schools funded directly by the state, they are not controlled by local authorities, like schools that are in working condition.
How do free schools differ from regular primary schools?
Free schools have much more freedom to make their own decisions on issues such as:
What to teach

How long do school days, trimesters, and the school year last

Who should I hire as teachers

How much to pay teachers
Free schools do not teach according to the national program. According to the Ministry of Education, one of the freedoms that free schools enjoy is related to what they teach, "provided that it is a balanced and broad-based curriculum," but in order to receive funding, they must teach English, mathematics and natural sciences and "provide conditions for learning." teaching religious education ". Free schools are regularly inspected by Ofsted.
What about the admission?
As for admission, free schools must comply with the School Admission Code, just like other schools. This means that they need to make sure that the school is open to everyone.
If you participate in the creation of a free school, your children are guaranteed a place in this school. In addition, priority is given to children with special educational needs, children who are being cared for, and children who have been adopted. In faith-free schools, half of the places can be reserved for children of this faith.
Free schools: pros and cons
Positive ...
Free schools mean that parents and teachers can come together to create a new school in their area if they think it is necessary. Supporters of free schools believe that this newly created competition will raise the overall standards.

Some free schools have a specialty, such as music, sports or technology, and they may pay more attention to the chosen subject. This may be suitable for children who have special talents or hobbies that they want to follow.

Free schools can be placed in all sorts of buildings that are no longer in use, for example, in schools, shops, offices, libraries or churches. This can be a great way to return a forgotten space to active and positive use.
Pitfalls ...
 There is no need for the teaching staff hired by free schools to have the status of a qualified teacher( QTS), which means that technically children can be taught by untrained, unqualified people. In addition, free schools can pay employees as much as they want.

Some people are concerned that religious schools will be allowed to teach with a fundamentalist bias. The Ministry of Education has introduced certain provisions, for example, prohibiting the teaching of creationism as a valid scientific theory.

There are concerns that free schools may eventually lead to the closure of existing public schools. This is due to the fact that as the most gifted students are attracted to new schools, those places where they could study will be deprived of vital funding.
Secondary school - how to enroll a child in a free school in England
English children at the age of 11 must finish primary school and go to secondary school. Learn more about secondary education in England
Unlike primary schools, which accept children strictly depending on the place of residence, secondary schools are divided into general education, that is, accepting at the place of residence and grammar schools - accepting on the basis of exams.
The middle school application process is similar to elementary school. It is worth noting that sometimes you will also need to take exams in a secondary school. The results of the exams in this case are not the basis for admission, but serve only to determine the level of abilities. As a result, the child can be assigned to a class corresponding to the level of his knowledge.
Completed forms must be received by the district's Department of Education by the end of October (the date may vary slightly from year to year) before admission. Enrollment in high schools based on the results of exams. Some such schools do not impose requirements for living space, and some in recent years have begun to require living in a zone up to 14 km.