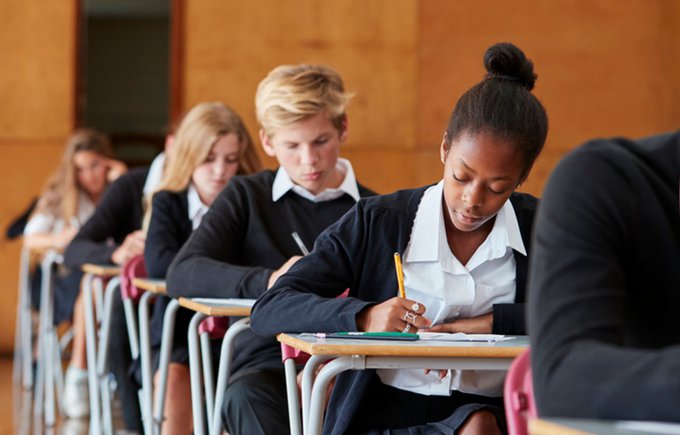 Education in the United Kingdom has been brought to the highest level and successfully combines tradition (it is noteworthy that the first British educational institutions appeared in the 12th century, and the education of children is still regulated by law since 1944) and the wise use of innovative methods and technologies.
They usually also talk about discipline against the background of a special atmosphere of tolerance, student participation in the educational process, the all-round development of the personality and individual abilities of each student.
Primary and secondary education in the UK is compulsory and is intended for children between the ages of 5 and 16. At the same time, parents can choose options:
free education in public schools;
paid private schools (almost 4 thousand institutions, including fully autonomous primary preparatory schools or working in conjunction with a lower secondary school);
home schooling (special permission is required, the quality of knowledge of the child / adolescent must be periodically confirmed by passing tests).
International students are not accepted in public schools, so you don't need to settle for one. But a really important feature of Foggy Albion should be considered a large number of private boarding houses and half-board schools with student accommodation.
According to British parents, education in private educational institutions is of better quality, and they pay more attention to students.
The secondary education system in England
The so-called secondary education, or High School, is a curriculum for adolescents aged 11-16. In general, secondary education in the UK is a period of in-depth study of basic disciplines with a simultaneous emphasis on narrow subjects.
At this stage, there is a certain division of students in several areas, for which, in addition to ordinary general education, the following categories of educational institutions are offered:
gymnasiums (specialization - exact sciences, mathematics);
Gymnasium - selective schools for gifted children (the ability to achieve high results in selected subjects);
religious schools with an emphasis on spiritual education.
This stage culminates in a qualifying exam that determines the type of education in secondary school, which is given another two years.
Pros and cons of secondary education in the UK
The undoubted advantages of an English high school, in addition to solid basic knowledge, include the fact that students are taught to work with information (search, analysis, systematization) and the rules of behavior in society, they are taught oratory and a taste for art.
The British school also takes sports seriously (popular types - tennis, cricket, golf, horse riding, football), which are both a tool for developing physical abilities, a means of promoting health and a method of socialization. The country's achievements in the field of inclusive education are great: today, for children with special needs, secondary schools have both the necessary technical equipment and specially trained teaching staff.
Are there any disadvantages to such a system? Disadvantages usually include rigidity of discipline and control, sometimes overly high demands, specific sets of punishments / rewards for each institution, and unique teaching patterns. Asceticism is practiced in everyday life, skipping classes is not justified by light or far-fetched ailments.
They will not make concessions here to a foreign student only on the grounds that he is cut off from his homeland - just as, however, they will not protect the high position of their parents from strict requirements.
What do you need to enter the schools
Unfortunately, there is no single system - each school has its own rules, entrance exams and deadlines. Therefore, it is so important to follow the information on the websites of schools or contact consultants who will tell you when and how to apply and prepare for the entrance exams.
1.Apply to school
Fill out questionnaires, provide grades, collect recommendations from teachers, certificates and awards for achievements in studies, sports and hobbies.
2.Improving Academic English
And also study subjects from the school curriculum in English: mathematics, biology, chemistry.
3.Pass entrance exams
This can be UKiset and / or General Admissions Test, as well as tests in school subjects.
4.Take an introductory interview with a school representative
Answer questions about yourself, family, attitudes towards learning, motivation, interests.
5.Come on evaluation day
Most schools invite students to spend one day at school to observe the child's behavior in society.
6.Get a response from the selected schools, pay for tuition
As a rule, admissions committees send a response by e-mail. Alas, it is impossible to agree to several proposals at once.
7.Get a student visa
Prepare all required documents for the British Embassy.
8. Issue guardianship
Every minor student in the UK needs an official resident guardian. He is empowered to make decisions in the absence of the parents: for example, accompany the child to the airport or visit the hospital.