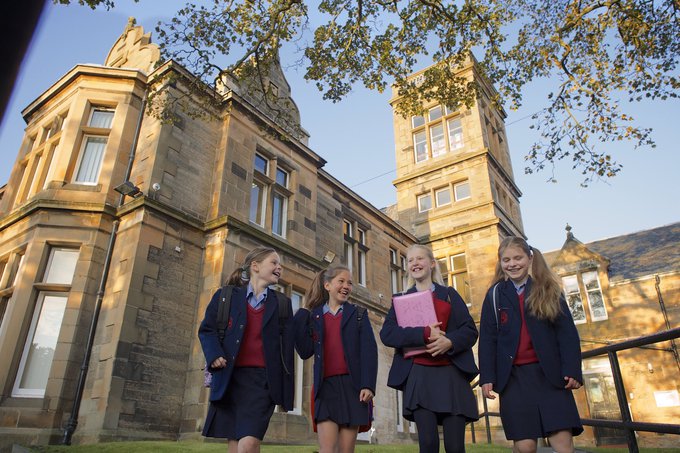 Boarding school in UK
Perhaps everyone knows that studying in the UK is prestigious: for several centuries, it was British schools and universities that attracted thousands of students from all over the world. Educational institutions of the country provide the highest academic level, give the opportunity to study English (today it is a universal language in any country), teach students discipline and responsibility.
Today, there are a huge number of boarding schools in the UK-it is quite difficult to choose between them the best for your child. Therefore, we recommend contacting training consultants and starting the training process as early as possible - at least 1-2 years before the expected start of training. This time will be required for a full analysis of your preferences, opportunities and wishes, the choice of an educational institution, entrance tests and study trips. If you choose one of the most prestigious and rated schools, it will take extra time to pass the "waiting list" - the competition for such institutions is unusually high.
Choosing a school is a matter that does not tolerate haste. There is no single scheme or recommendation here - each educational institution is selected strictly individually for a specific student. Of course, it is worth focusing on national educational ratings (usually schools are selected from the first hundred), but you should not blindly trust them. The main thing is to choose as accurately as possible an educational institution that meets the needs, inclinations and abilities of the child.
In this article you will find answers to the most popular questions that parents who have decided to give their child an education abroad ask themselves and agents.
What are the criteria for choosing a good school?
In general, there are quite a lot of parameters and criteria for choosing an educational institution: some are subjective, individual, but you can also define several basic ones that are common to most students.
The rating of the school, its prestige and place in the national list of the best schools

Location (city, region and county, in rural areas or in the suburbs)

Type of training (joint or separate)

Religious affiliation (whether the school belongs to the category of the church, if so, to which religion and denomination it belongs, whether there are certain rituals and duties in the daily and weekly life of students)

Academic load and intensity of training, a set of subjects

Additional opportunities (hobbies, clubs, student clubs)

Features of discipline, the charter and behavior (whether the school is strict or more free, what are the basic rules of behavior, grounds for punishment and expulsion)

Tuition fee (be sure to specify the cost of full board together with accommodation and meals)

Additional expenses (uniforms, school supplies or textbooks, additional English language courses for foreigners, etc.).
It should be noted that British schools in general are very attentive to the extracurricular life of students and their leisure time-only the priority areas in each of them differ: sports prevail somewhere, some schools stand out for their art studios, some are famous for the musical development of schoolchildren, etc. You will be able to choose the best option, focusing on the hobbies and hobbies of your child, his needs and tastes.
At what age is it better to send a child abroad?
The general recommendation is, of course, as soon as possible. British boarding schools usually accept foreigners from the age of 7, so the child finishes secondary and secondary school in the UK. This makes it possible to achieve a fluent level of English language proficiency, get used to the peculiarities of the local educational system, bring academic knowledge in line with national standards.
Many parents prefer to teach younger students at home and send them to school in the UK at the age of 11-13 years. This is also a fairly profitable option: by this age, children usually already know the most interesting specialties for themselves (natural or humanitarian, mathematics, foreign languages), so it will be easier to choose the profile of a particular school. At this age, it is recommended to start studying in the UK with a seasonal course - for example, a summer camp: this will speed up the process of subsequent adaptation (especially if the camp is held on the territory of the chosen institution), will help to quickly overcome the language and emotional barrier.
What will you need to enter the school?
Of course, the requirements for applicants may differ depending on the chosen institution, but the general package of documents usually consists of:
Certificate from the previous place of study (with a report card)

Recommendations and characteristics from teachers in English and mathematics, from the class teacher (if desired - from the director and other teachers)

All types of certificates, letters of thanks, diplomas , medals (both for academic and extracurricular achievements).
In addition, the child will have to pass an English language proficiency test (entrance tests in mathematics, logical thinking and other subjects are also possible), an interview with the director or a representative of the school (you can go through Skype). All documents must be translated into English (translation can be ordered in our company) and notarized. Usually, a non - refundable registration fee is charged for the consideration of a package of documents-100-150 pounds sterling.
Do not worry if you are not sure of your child's level of English proficiency - this will not be a key factor for refusal. The school can offer you to take preparatory courses, a seasonal shift in a language camp, go to electives in English for foreign students.
Are there any guarantees that the training will be of high quality and effective?
Definitely. Absolutely all educational institutions in the UK are constantly checked by the relevant state organizations and independent commissions (the police, the British Border Service, the British Council, the ISC and others). Not only the quality of education is evaluated, but also the level of services provided, the comfort of living conditions, opportunities for extracurricular development - you can be sure that British schools provide students with every chance for a full-fledged education of the individual.
How much does it cost to study in the UK?
I will answer briefly - it is not cheap. On average, in England, to study at a private boarding school, you will need to pay 25-40 thousand pounds for an academic year (this includes accommodation and meals, but the registration fee and deposit are paid separately). Payment can be made both in full and in trimesters. Remember that you will also need to pay for the services of a guardian (as well as registration with a guardianship agency) - every foreign child under the age of 18 needs a guardian, this is a legal requirement of the country.
There are numerous scholarships and grants for the most successful, gifted and capable students, and some private schools organize additional financial incentives for the best students.
What training programs should you take in England?
It is worth starting with a secondary school program-GCSE (incomplete secondary education). This is also the name of the diploma that children receive after passing the final exams at the age of 16 (the exam is conducted in 8-12 subjects, mandatory and optional).
After GCSE, students who want to continue their studies at the university must complete the Sixth Form program - in Britain, a two-year A-level course is considered the "gold standard". The program includes the study of 3-5 specialized disciplines chosen by the student himself and mandatory at the chosen university - for example, you can choose a natural science, humanitarian or technical orientation. There is also the possibility of accelerated A-level completion (18 months instead of 2 years). After passing the A-level, students can enroll in priority universities, and a certificate of a program with high scores usually exempts applicants from entrance tests.
What are the features of studying in English schools and universities?
At whatever age your child left for England, it is worth preparing him for some special features of education:
Boarding schools are usually famous for quite strict discipline: be prepared to comply with general rules and regulations.

In British schools, children do not use mobile phones during classes; wearing expensive clothes and accessories, bright things is not allowed

Refusal from social and extracurricular activities, games without explaining the reasons is considered bad form, an attempt to isolate oneself from society.

Unauthorized access to the campus is strictly prohibited.

Smoking and alcohol consumption are strictly prohibited (up to the deduction for the first offense, and the tuition fee in this case is not refunded).