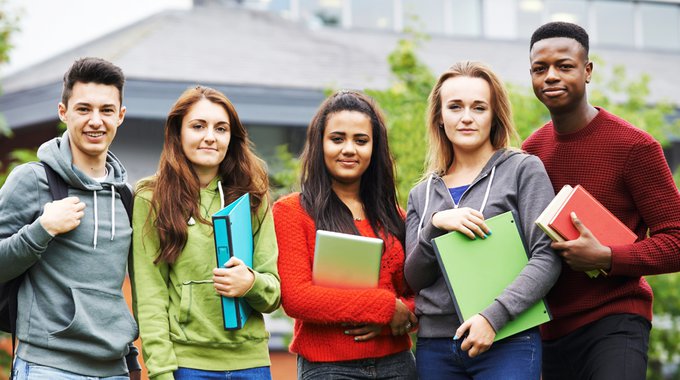 British education is one of the best in the world, as we were once again convinced by visiting eight private boarding schools where our students study in May. After talking with the guys and seeing how the principles that the British approach to learning is famous for work in practice,
History and traditions
British schools are famous for their education system, which was founded in the XVIII century. Each school has its own history and centuries-old traditions that are passed down from generation to generation. That is why private British boarding schools are respected and especially loved by both the English aristocracy and ordinary people. Among the graduates of private schools are members of the royal family and famous people: Prince William and his father Prince Charles of Wales, British Prime Ministers Winston Churchill and Neville Chamberlain, mathematician and writer Lewis Carroll, Indira Gandhi and many others. Today, many celebrities and famous people also seek to send their offspring to private boarding schools to give them a truly "royal" education.
Safety
The first thing that comes to mind when answering the question "why England?" safety. Most British schools are located in small towns where all the residents know each other. Many schools are located far from populated areas and are surrounded by magnificent landscapes. For example, West Buckland School is located on 100 acres of picturesque countryside in North Devon in the south-west of England, just 15 minutes from the town of Barnstaple. Students say that it is easier for them to focus on their studies away from the hustle and bustle.
Help and support
One of the important reasons to choose to study at a private school in England is that children feel constant support from local staff. Each of them understands that the child came from another country, he needs help and understanding during this difficult period of adaptation. During our trip, the children gave many examples and were surprised by the willingness of British teachers to help them in any issues related to everyday life and education.
Individual approach
 The teacher knows the character and characteristics of each student, understands what needs to be paid special attention to. The child can approach the teacher with a question as many times as he needs. Moreover, children can seek help both after school and during lunch - in principle, at any time. Often teachers live on the school grounds, and students even come to them for a cup of tea. Of course, this is another reason for high academic performance. With this approach to training, our guys have good grades.
Personal development
An important component of British education is the comprehensive development of the personality of each child. The schools offer dozens of different sports, from field hockey, rugby and swimming to fencing at Wellington School and equestrian sports at Lucton School, which has its own stable. In English schools there is a large selection of extracurricular activities of interest: discussion clubs, creative, musical and theatrical circles. Every child will be able to find something to their liking and realize their potential.
Curating
No less informative system of training in any private boarding school is the so-called curation system. A curator is assigned to the student, who monitors every progress of his ward. For example, if a student's academic performance is low, check for any possible help to correct this situation. For help, curators become close friends of students, because you can discuss any pressing problem with them, ask for help or good advice.
In addition, the curation system includes reports with grades and student progress with comments from each teacher, reports from curators, guardians and parent meetings. This allows you to track the student's progress at each stage, and most importantly, to notice the difficulties that have arisen in time and help to correct them.
In British private schools, the system of preparation for admission to universities is very well thought out. Starting from the 9th-10th grade, consultants for admission to a higher educational institution (university consultant), who give an academic assessment to each student, assess the chances of admission to selected universities and give them a motivational letter (personal application). For graduates, study trips to British universities are organized, as well as visits to higher education exhibitions (university fairs).
Admission to the university
The ultimate goal of studying at a private British school is to enter a prestigious university. Many students entered the University of Oxford, the London School of Economics, the University of Exeter, the University of London, the University of Bath, the University of Sheffield.