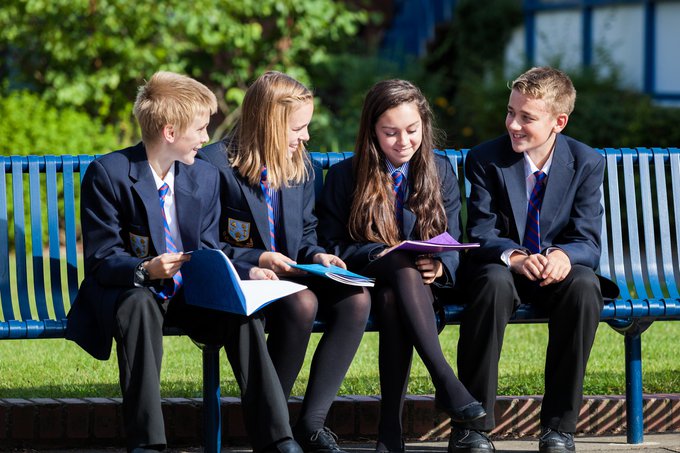 How to enroll in a UK school? This is the question asked by responsible parents who want to give their child the best for a successful and promising future. If you are aiming for a high-quality, comprehensive and prestigious education-contact us, and we will tell you in detail how to enroll in a school in England, what documents to prepare and when to apply. Together with you, we will choose a suitable British school, course and program of study, see photos of campuses and even organize a study trip so that you can independently evaluate the selected English school!
The first thing to consider is the application deadline. Most prestigious English schools are selective: they select children as a result of a strict competitive selection, so the application must be submitted on time, otherwise it will simply not be considered. Many UK schools can accept applications after the end of the main stream, but admission is only subject to availability - and this cannot be guaranteed. As a rule, the issue of collecting documents and drawing up an application should be taken care of in advance, about a year before the expected start of classes, and the exact dates of application should be indicated at each school separately.
The second significant factor is the age of the child. British public schools accept children from the age of 3, but they study mainly British subjects. As a rule, foreign children can enroll in a British boarding school from the age of 7 years (elementary grades) to the intermediate level (14 years old) or choose a preparatory program for high school and university - for example, the A-level course (16 years old).
The third thing to pay attention to is the level of English proficiency. If you decide to go to a British school, excellent English will be the main requirement. We definitely recommend preparatory education abroad: in a full language immersion environment, in communication with English teachers and native speakers, English will be learned as if by itself, very quickly and efficiently. It is especially worth paying attention to the language courses at the school you want to enroll in, or the academic trimester program: this is a great way to get to know the teachers, campus, learning conditions. For talented and gifted students who show perseverance and diligence in their studies, there are significant discounts, various scholarships and grants that can significantly reduce financial costs.